The 20th eQuinoxe Europe Intl. Screenwriter's Workshop returns to Sognefjord in Western Norway, to celebrate its 20th workshop. Screenwriters and experts - BAFTA-winners and Oscar-nominees - from Australia, UK, France, India, Germany, Switzerland, Bosnia Herzegovina, Czech Republic, Austria and Finland will meet for a one-week creative exchange at the historic Kviknes Hotel in Balestrand.
Following an exhaustive selection process screenwriters, and their producers, from seven different EU countries will participate in the workshop: Elaine Constantine (Great Britain) with The Man Unravelled, Véronique Reymond (Switzerland) with Schwesterlein, Jasmila Žbanić (Bosnia Herzegovina) with 11th July, Zděnek Viktora (Czech Republic) with Miss Hanoi, Ernst Gossner (Austria) with Operation Greenup, Matti Kinunnen (Finland) with Me and Max, and finally from Germany Tomasz E. Rudzik with Black Madonna and Dennis Todorović with Life On Laika.
Participating as advisors are Luke Davies (Lion, Candy) and Claire Dobbin (Rabbit Proof Fence, Japanese Story) from Australia, Laurence Coriat (Wonderland, Genova) from France, Martin Sherman (Mrs. Henderson Presents!, Bent) and Neil Hunter (Boyfriends) from Great Britain, Dev Benegal (Split Wide Open, Road, Movie) from India, and Susan Schulte (The Deathmaker, It's a Jungle Out There) from Germany.
The highly sought after international advisors have been supporting the International Screenwriter Workshops of the non-profit organization eQuinoxe Europe e.V. since 2004, offering their support and participating without remuneration.
During the week there will be Special Sessions for the screenwriters and their producers on Writer's Rights and Co-producing with German Entertainment lawyer Dr. Stefan Rüll, while Sigmund Elias Holm of the Western Norway Commission and Lars Leegaard Marøy of the Zefyr Media Fund present Norway's co-production and financing opportunities.
BALESTRAND AREA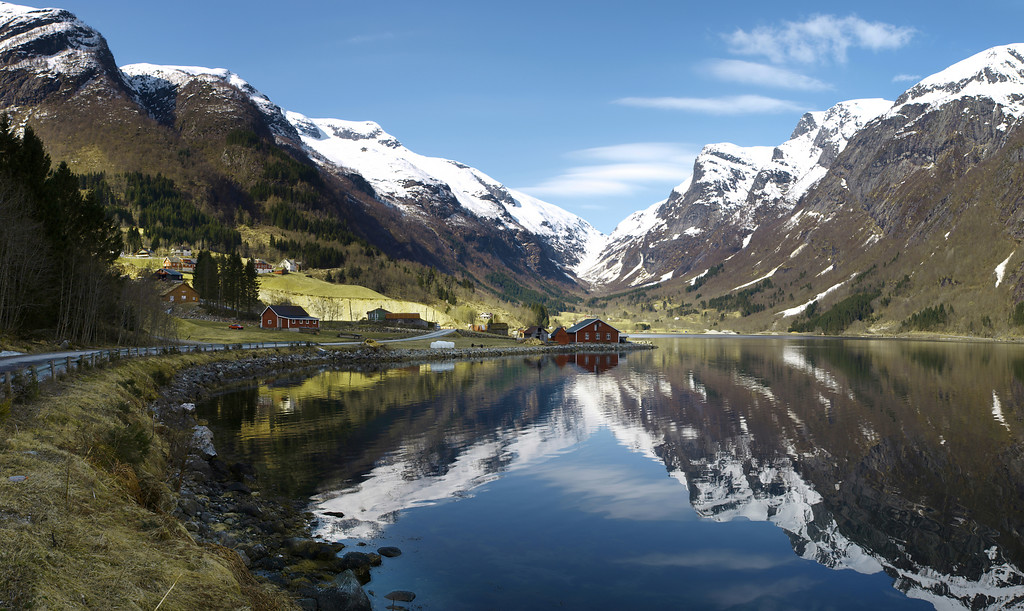 Ellen Winn Wendl, Chairman, eQuinoxe Europe e.V. comments, "We are returning to Western Norway for our 20th edition of our program as the country offers one of the most inspiring environments for creative work. We feel deep humility and gratitude to be holding our 20th Workshop! The first 19 would never have been possible without the numerous professionals who have served as advisors, selflessly giving their time these past 16 years and, equally important is, the enthusiastic engagement of the funding bodies which continue to serve as wonderful partners."
The scripts of the eight EU screenwriters will be discussed in intensive one-to-one sessions with the advisors during the workshops. It is the unequalled atmosphere of creativity and undisturbed concentration during the workshop that allows the opportunity to evaluate the dramaturgic potential of each script for an international audience.
The complete program of the eQuinoxe Europe 20th International Screenwriters' Workshop and additional information about projects, authors and advisors can be found here.

eQuinoxe Europe Intl. Screenwriter's Workshop was last held in Balestrand in 2009 and 2012, with the support of the Vestnorsk Filmsenter and the Western Norway Film Commission.

eQuinoxe Europe e.V. was founded under the original name of éQuinoxe Germany by Ellen Winn Wendl, Susan Schulte and Susanne Schneider and following 12 years of international success holding workshops in different European countries with advisors from the whole globe, in 2013 the name was changed to eQuinoxe Europe e.V..
Lord Puttnam CBE is the Honorary Chairman for eQuinoxe Europe. Since its inception in 2001, the goals of eQuinoxe Europe are to foster a more thorough script development for film productions and to build networks between European and international filmmakers. To date, eQuinoxe Europe has supported over 175 writers and their producers from 21 countries.
Among a few of the supported eQuinoxe Europe projects include Ivona Juka's (HR) You Carry Me, Montenegro 2015 candidate for Best Foreign Film to the Academy of Motion Pictures, Julian Pölser's (A) The Wall, Stefan Ruzowitzky's (A) The Counterfeiters, Chris Kraus' (GER) Poll, Sandra Nettelbeck's (GER) Helen, Bernd Lange's (GER) Home for the Weekend and Arash T. Riahi's (A) For a Moment, Freedom and Karoly Ujj Mèzarós' (H) multi award-winning film Liza, The Fox Fairy. Currently in various stages of production are projects from Lars Kraume (D), Emily Atef (D) Julian R. Pölser (A), Karoly Ujj Mèzarós' (H) , Christine Repond (CH), Hanna Slak (SLO), Wolfgang Fischer (A), and Lola Randl (D), among others.
The Partners and Funders: The 20th. Intl. Screenwriters' Workshop is supported by the Creative Europe MEDIA Sub-Programme of the European Union, the German Federal Government Commissioner for Culture and Media (BKM); Germany; Bavarian Ministry of Economic Affairs and Media, Energy and Technology, Germany; the Austrian Film Institute; FOCAL (Switzerland); the Vestnorsk Filmsenter, MFG Film Fund Baden­Württemberg and the Western Norway Film Commission.
Sponsors include, Just Publicity, Charles McDonald Public Relations, Lippert von Raggamby and the Dr. Hauschka/WALA GmbH.